Print
PDF
After the HRPP released a revised version of the IRB Application Form in iRIS last week, there have been many questions about the window that now appears to 'Convert to New Form Version' for studies already in the system.
To avoid confusion and additional work, we recommend that you DO NOT Convert to the New Application Form Version for existing studies. We understand that this is a problem, and are working with the site vendor to turn these notifications off when they are not needed. This change should be implemented in about 8 weeks.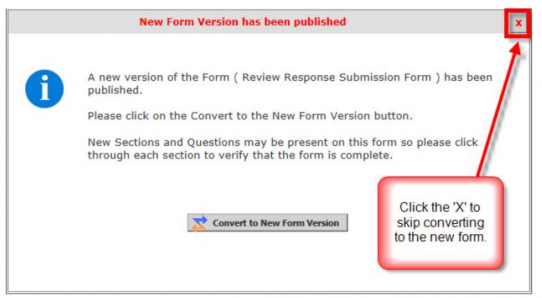 For now, to close the window, click on the red X in the upper right corner rather than clicking on the gray button to convert.
See the Quick Guide located in the iRIS help menu for more instructions on when you should and should not convert to the new form versions.