Print
PDF
iRIS is Getting a New Look on October 21st!
What are the changes?
The iRIS platform is being upgraded with improved functionality and a new home screen.
How does this affect you?
iRIS will be offline from 7pm Friday 10/19 until 2pm Sunday 10/21. Please make sure you are logged out of the system and not working during this time to avoid losing any work.
After the upgrade, the iRIS home screen (the landing page after login) will look different. Here's what the new home screen looks like: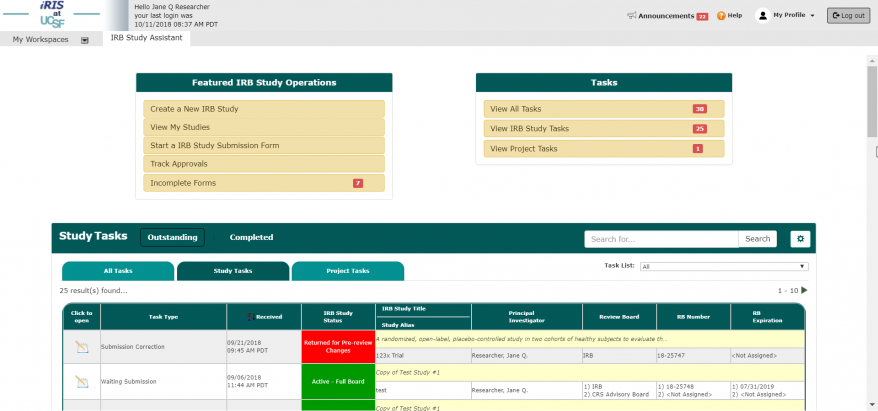 Help is available
The IRB will post a new set of iRIS training materials on Friday, October 19th. Go to the iRIS Help Site at iris-help.ucsf.edu on or after the 19th to access:
A printable guide to navigating the new home screen.
A series of interactive tutorials about how to perform common tasks in iRIS, such as:

Navigate the home screen
Find your approval letters and study documents
Submit a new study
Make changes to an approved study
Respond to stipulations
If you have questions about the iRIS update, please contact the IRB at 415-476-1814 or [email protected].