Print
PDF
The iRIS system (IRB and eProposal) will be downTuesday evening 7/12 from 8pm until 2am 7/13for a much-needed upgrade. See below for specifics on improvements to the IRB area of iRIS.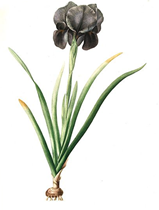 The iRIS platform is being upgraded with new features and better functionality for our researchers. Among the improvements to the IRB area,we think you'll especially benefit from the following changes:
Submission PDF: Create a PDF of all of your submission components (application, consent forms, and other study documents) for easy sharing… and, of course, to keep in your Regulatory Binder.
Sizable Text Boxes: No longer will you have to squint and scroll to see what you've typed in a verrrrry tiny application text box! Now, expand the text box so you can write and review your application with ease.
Sponsor Versions: For sponsored studies, you can label your attached documents with a sponsor version number if applicable.
Continuing Review Options: When you click on the "Continuing Review Due" notice on your iRIS Home Screen, you will be given options about what action you'd like to take, rather than being automatically routed to the Continuing Review Form.
Copy Form: To prevent you from accidentally using an outdated submission form— and then having to painstakingly redo it on the newest version— the "Copy Form" feature will no longer be available.
Learn more about these and known system issues that are being fixed by logging into the iRIS Help Site at iris-help.ucsf.edu and clicking on the link for "iRIS 10.031 Release Notes for UCSF."
Important!!! The system will be shut down from 8:00 p.m. on Tuesday 7/12 to 2:00 a.m. on Wednesday 7/13. Please make sure you are logged out of the system and not working during this time to avoid losing any work.
If you have any questions about the iRIS update, please contact the IRB at 415-476-1814 or [email protected].